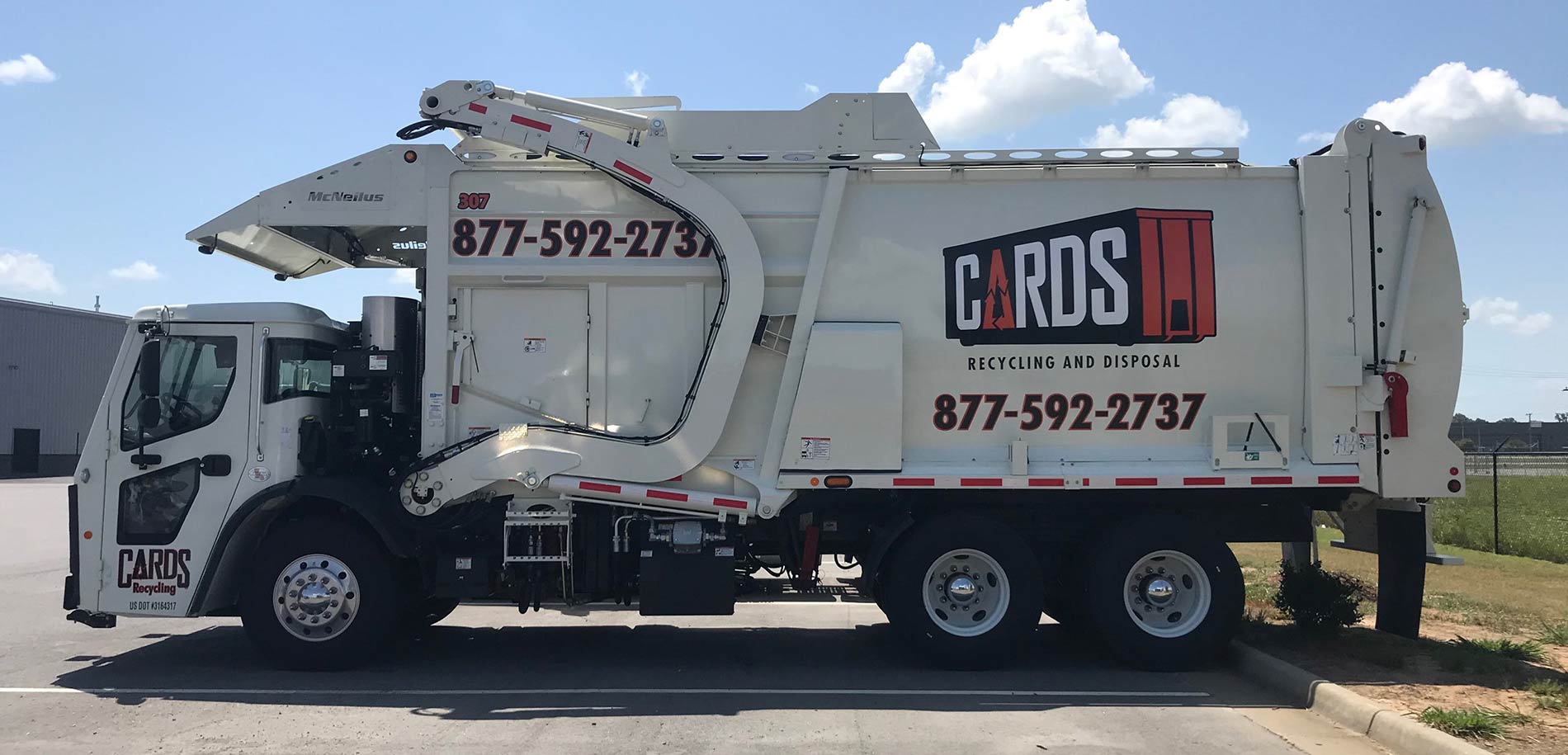 Residential Waste Pickup
From scheduled curbside trash and recycling pick-up to yard and bulky item removal, CARDS Recycling offers numerous residential services that meet the needs of any community or individual.

Commercial Waste
CARDS provides numerous waste disposal services for businesses of all sizes in many different industries, from trash pickup and recycling services to dumpsters and sorting and separating.

Roll-Off Dumpsters
CARDS provides convenient roll-off dumpster service for construction and demolition sites. Dumpsters come in 20-yard, 30-yard and 40-yard sizes and are delivered and picked up from your site on your schedule.

Portables & Pumping
CARDS provides portable toilets for construction sites, concerts, or other outdoor events. Our Standard unit is equipped with a toilet and urinal. There is also a grated floor option for increased air flow and ventilation.
ABOUT CARDS
CARDS Recycling is operated with our customers in mind. The CARDS mission is based on the simple principle that the customer's complete satisfaction is of the upmost importance. CARDS Recycling offers residential, commercial, roll-off, recycling and disposal services for homes, businesses and contractors alike. We pride ourselves on being a local company which takes care of our local customers!
Do you have Waste Disposal or Recycling Collection needs?