If you see your city or town listed below, it means CARDS has been selected as the exclusive service provider for your municipality. We are providing waste collection services that may also include curbside single-stream recycling, neighborhood clean-ups, and bulky waste pick up depending on what your city has requested. Click on your city to find more details.
If you see your region listed below, it means that CARDS provides service in your area and you are welcome to subscribe to residential or commercial trash service.
Arkansas
Conway County

Logan County

Pope County

Yell County
Kansas
Barton County
Bourbon County
Cherokee County
Crawford County
Ford County
Graham County
Grove County
Labette County
Ness County
Norton County
Osborne County
Rooks County
Rush County
Russell County
Sheridan County
Thomas County
Trego County
Missouri
Barry County
Barton County
Christian County
Greene County
Jasper County
Newton County
Shannon County
Taney County
Vernon County
Oklahoma
Adair County

LeFlore County

Nowata County

Rogers County

Tulsa County
Texas
Collin County
Dallas County
Fannin County
Grayson County
Hunt County
Kaufmann County
Rains County
Rockwall County
Van Zandt County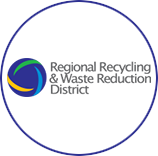 CARDS is a Partnership Provider of the Regional Recycling & Waste Reduction District
If you have any questions about our products or services, please feel free to contact us!
Contact CARDS at
(877) 59-CARDS