If you see your city or town listed below, it means CARDS has been selected as the exclusive service provider for your municipality. We are providing waste collection services that may also include curbside single-stream recycling, neighborhood clean-ups, and bulky waste pick up depending on what your city has requested. Click on your city to find more details.
If you see your region listed below, it means that CARDS provides service in your area and you are welcome to subscribe to residential or commercial trash service.
Portable Toilet Service Areas
If you see your area listed below, it means CARDS will provide portable toilet services – including short and longer term rentals, regular pumping service, and everything you need to maintain an efficient, hygienic environment.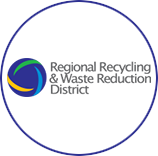 CARDS is a Partnership Provider of the Regional Recycling & Waste Reduction District
If you have any questions about our products or services, please feel free to contact us!
Contact CARDS at
(877) 59-CARDS