C A R D S  S E R V I C E S
Portable Toilet Rentals, Servicing & Pumping
Need a portable toilet? Whether you call them portables, porta-potties, porta-Johns, portalets, porta-loos, or something else even more
creative
, we are your source for portable restroom facilities in Arkansas, Oklahoma, Missouri, and Texas.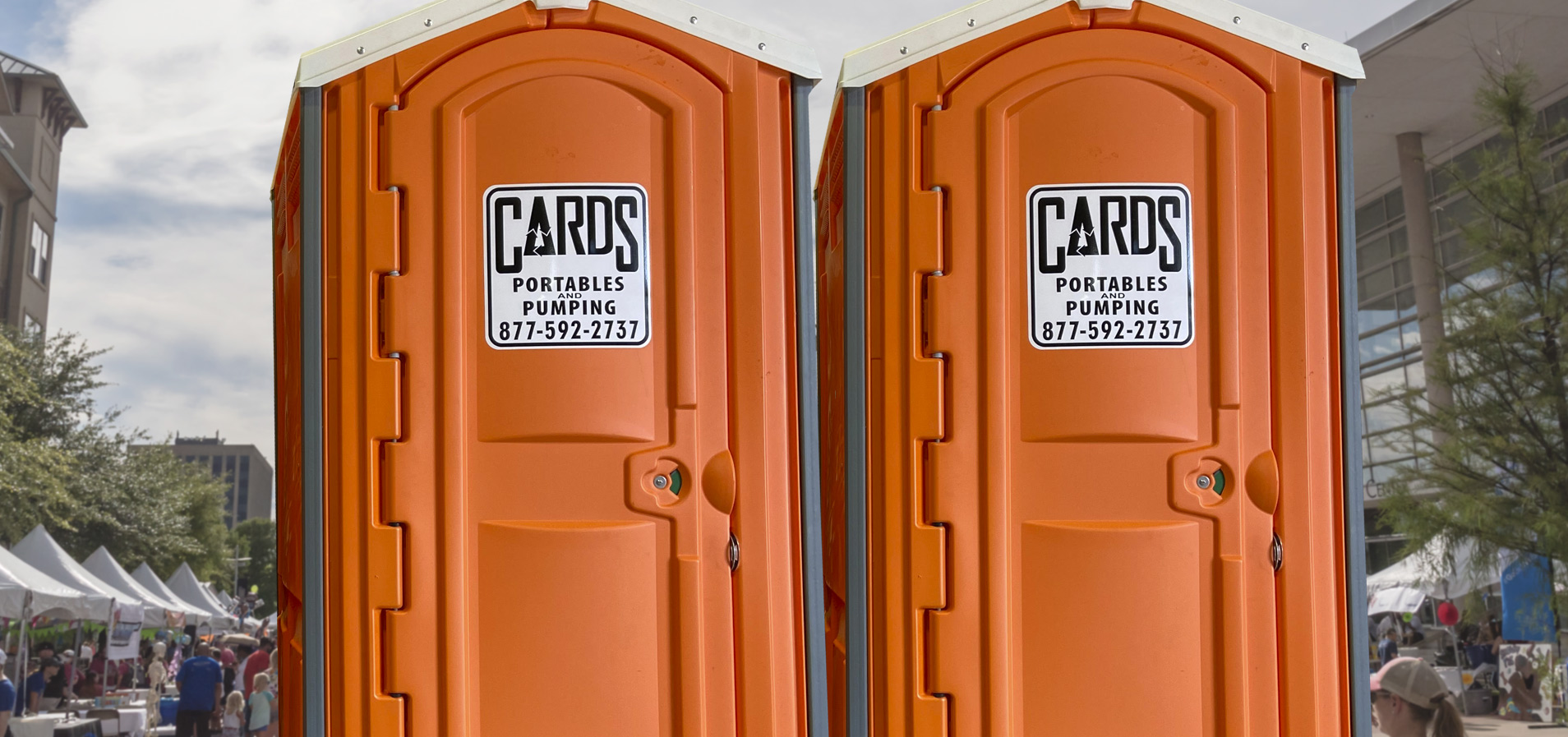 Porta Potty: A Peek Inside
Our portable bathroom facilities are designed to make life easier for you. When you rent a porta potty, you get the standard unit equipped with a seated toilet and urinal, as well as the following features.
Hand sanitizer for clean cleaning

In-unit soap dispenser

Coat hook to keep your personal items clean

Mirror for quick touch-ups

Three-roll toilet paper holder to ensure you don't run out of toilet paper

Large tank capacity to accommodate a high volume of users

EZ Grip inside door latch to assist anyone with grip concerns

Double torsion door spring to close the door behind you and keep it operating smoothly

"Hover Handles" on the door for those who prefer not to sit 

Extra vents for more positive airflow

Construction-grade, grated floors to prevent dirt accumulation

White roof for maximum illumination in low light settings
We specifically chose to offer features that make portable toilets a nicer experience for your guests and make your event easier to manage by making sanitation simple. Contact us for a portable toilet quote today.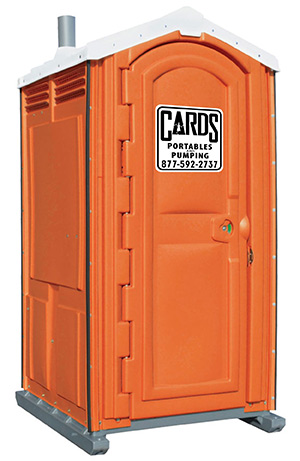 On-Site Sanitation
We want to make it simple to manage your sanitation and hygiene needs. CARDS will work with you to determine the best location for your unit, quantity of porta potties required to keep your people comfortable and reduce wait times, delivery and pick-up schedule, as well as on-going services, like emptying, cleaning, and refilling toilet paper and hand sanitizer.
Our portable toilets are used for festivals, fairs, weddings, private parties, sporting events, camp sites, trail heads, race tracks, film locations, construction sites, marathons and Iron Man events, after natural disasters for clean up, and more.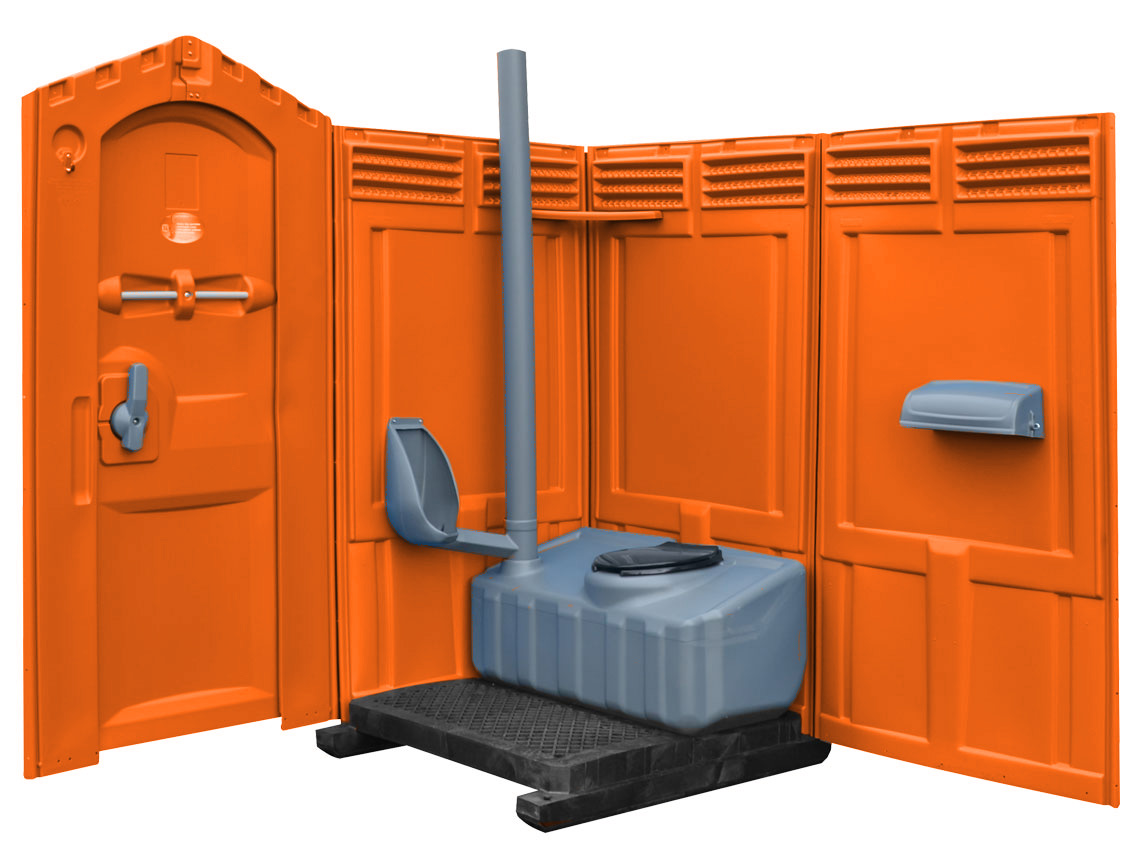 INTERIOR VIEW – Displaying urinal, toilet, optional grated flooring, towel dispenser and easy-to-use door handle.
If you have any questions about our products or services, please feel free to contact us!
Contact CARDS at
(877) 59-CARDS