C A R D S  S E R V I C E S
Portable Toilet Rentals, Servicing & Pumping for Northwest Arkansas
Our Standard Porta Potty comes equipped with a toilet and urinal. There is also a grated floor option which allows for increased air flow and ventilation. Our portable toilets are perfect for construction sites and special events of all sizes.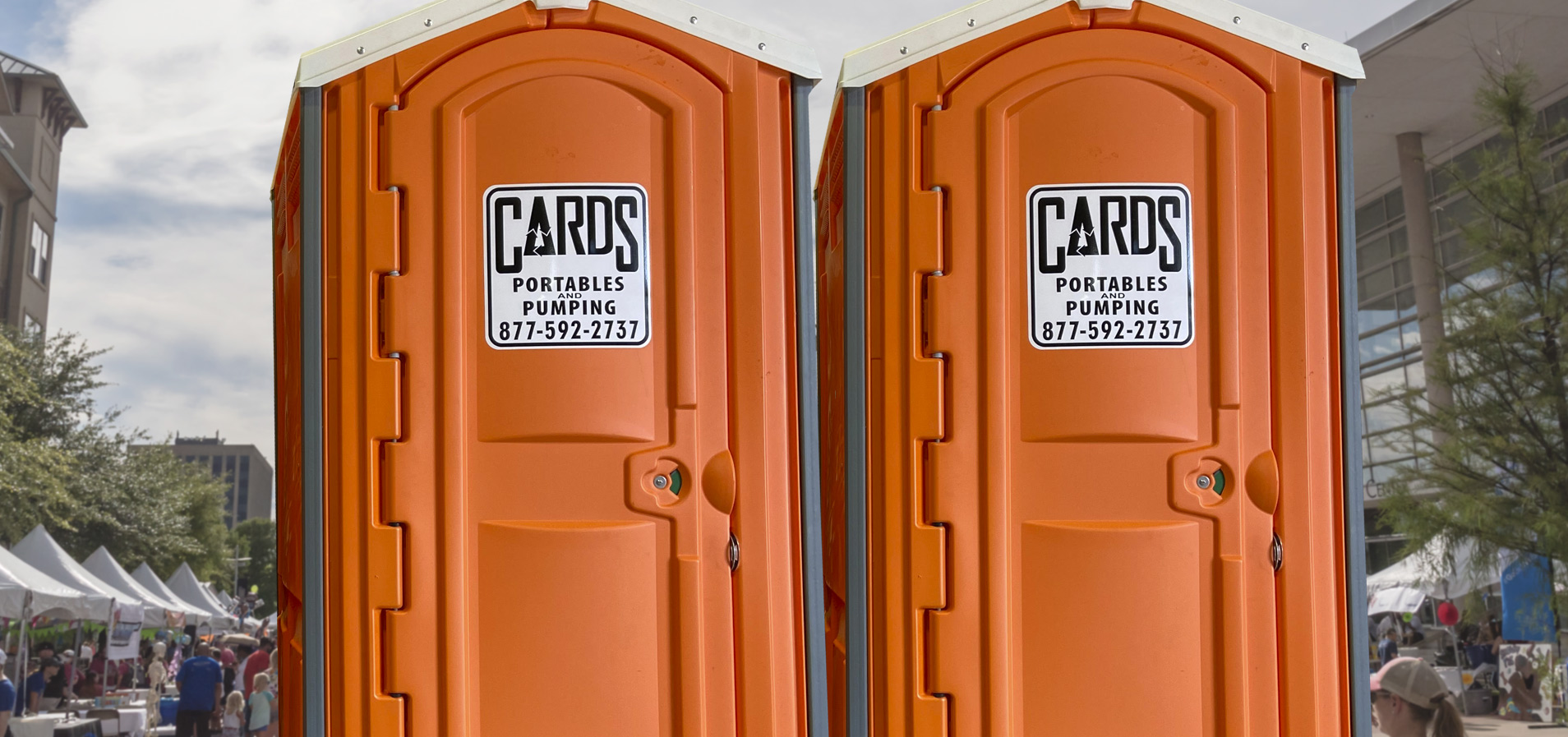 Standard Porta Potty Unit Highlights:
Hand sanitizer, coat hook and mirror
Three roll toilet paper holder
Hover handles are located on the door for those who don't want to sit
In unit soap dispenser
Large tank capacity
EZ grip inside door latch
Double torsion door spring
Highly vented unit for more positive airflow
Construction graded floors to prevent dirt accumulation – Standard unit only
White roofs for maximum illumination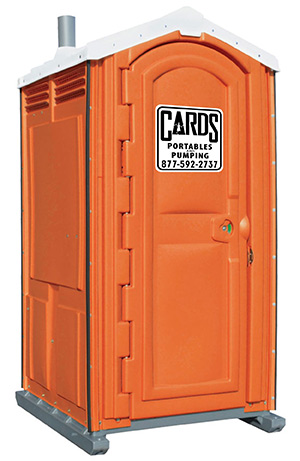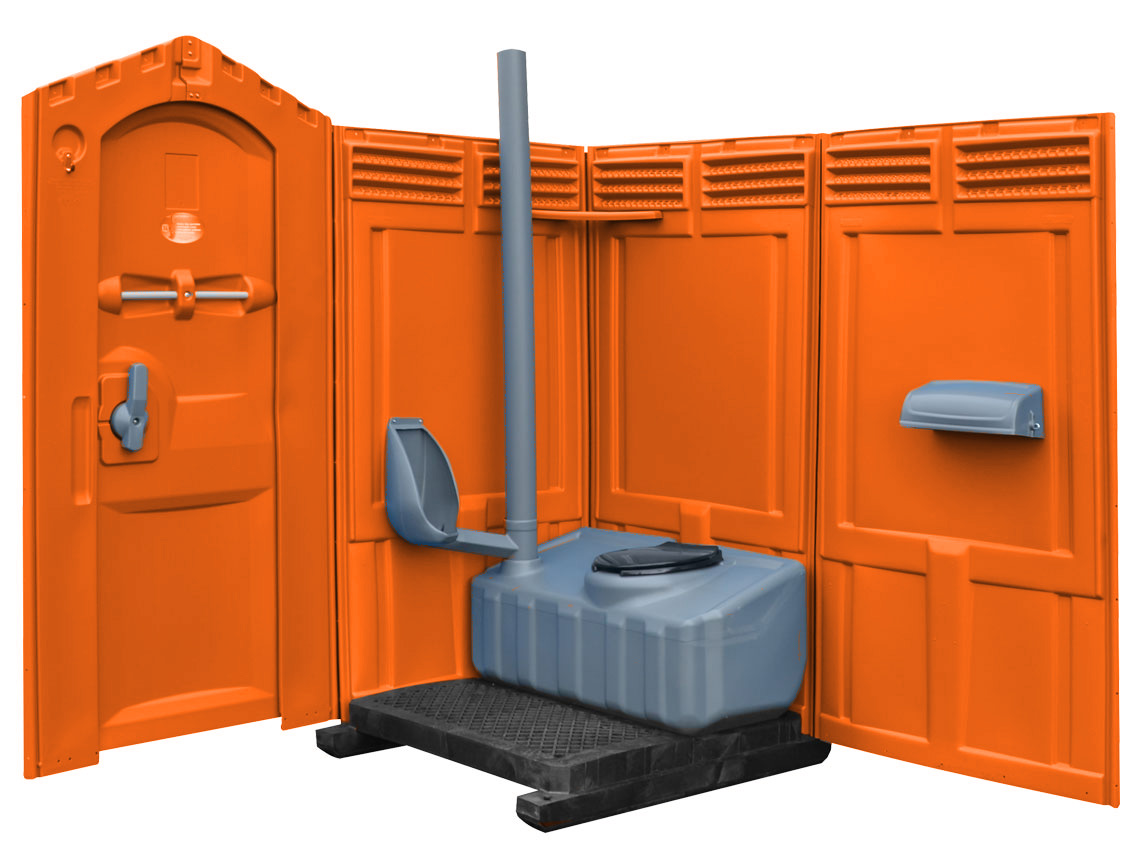 INTERIOR VIEW – Displaying urinal, toilet, optional grated flooring, towel dispenser and easy-to-use door handle.
If you have any questions about our products or services, please feel free to contact us!
Contact CARDS at
(877) 59-CARDS