RELIABLE WASTE
MANAGEMENT &
RECYCLING SERVICES
OUR MISSION
Our mission is to protect the public health and environment by providing disposal and recycling services to the central Arkansas community. We deliver and pick up roll-off construction and demolition waste dumpsters for on-site use. CARDS also welcomes the public and small haulers to dispose of non-hazardous commercial and manufacturing waste at our Little Rock site on Ironton Road.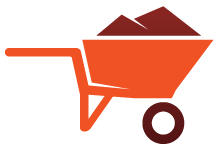 Efficient Planning
CARDS works with construction and demolition contractors and subs to plan a timely and cost-efficient plan for the removal of all waste and debris from the project site.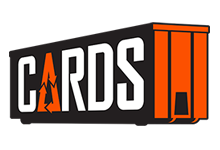 Roll-Off Dumpsters
CARDS provides construction and demolition sites with roll-off dumpsters for all types of construction and demolition materials. Dumpsters in 20-yard, 30-yard and 40-yard sizes are delivered to and picked up from the site.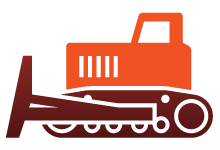 Class IV Landfill
CARDS operates an ADEQ-permitted Class IV landfill in Little Rock. We accept Class IV wastes for landfill, recovery and recycling. Open to the public, roofers sub- contractors, and small haulers.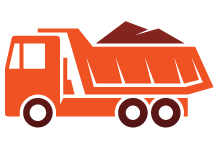 Sorting & Separating
CARDS sorts and separates all construction and demolition waste and debris so you don't have to. Our services include single-stream recycling of concrete, wood, metal, cardboard and more. We recover and recycle all materials that have marketable value.
Responsible Waste
Management Solutions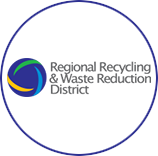 CARDS is a Partnership Provider of the Regional Recycling & Waste Reduction District