For Immediate Release
CARDS announces launch of new division focused on portable toilets
FAYETTEVILLE, AR (July 27, 2020) — CARDS Recycling and Disposal announced today the launch of a new portable toilet division, which will operate under the name CARDS Portables. CARDS, which already provides dumpster, waste removal and recycling services across the Midwest, intends to bundle the new portable toilet service with existing waste removal services.
"For the construction industry, CARDS can now provide both dumpsters and portable toilets to each job site," said CARDS founder and CEO Dan Christensen. "Thus, construction companies will no longer have to call multiple vendors for both services."
CARDS portable toilet services will include delivery, regularly-scheduled pumping and cleaning, as well as unit pickup.
"We are excited at the possibilities of integrating our new portable division with our current roll-off construction dumpster division," Christensen said. "This is something we've wanted to do for a long time, and we are proud to be able to bring this to our customers."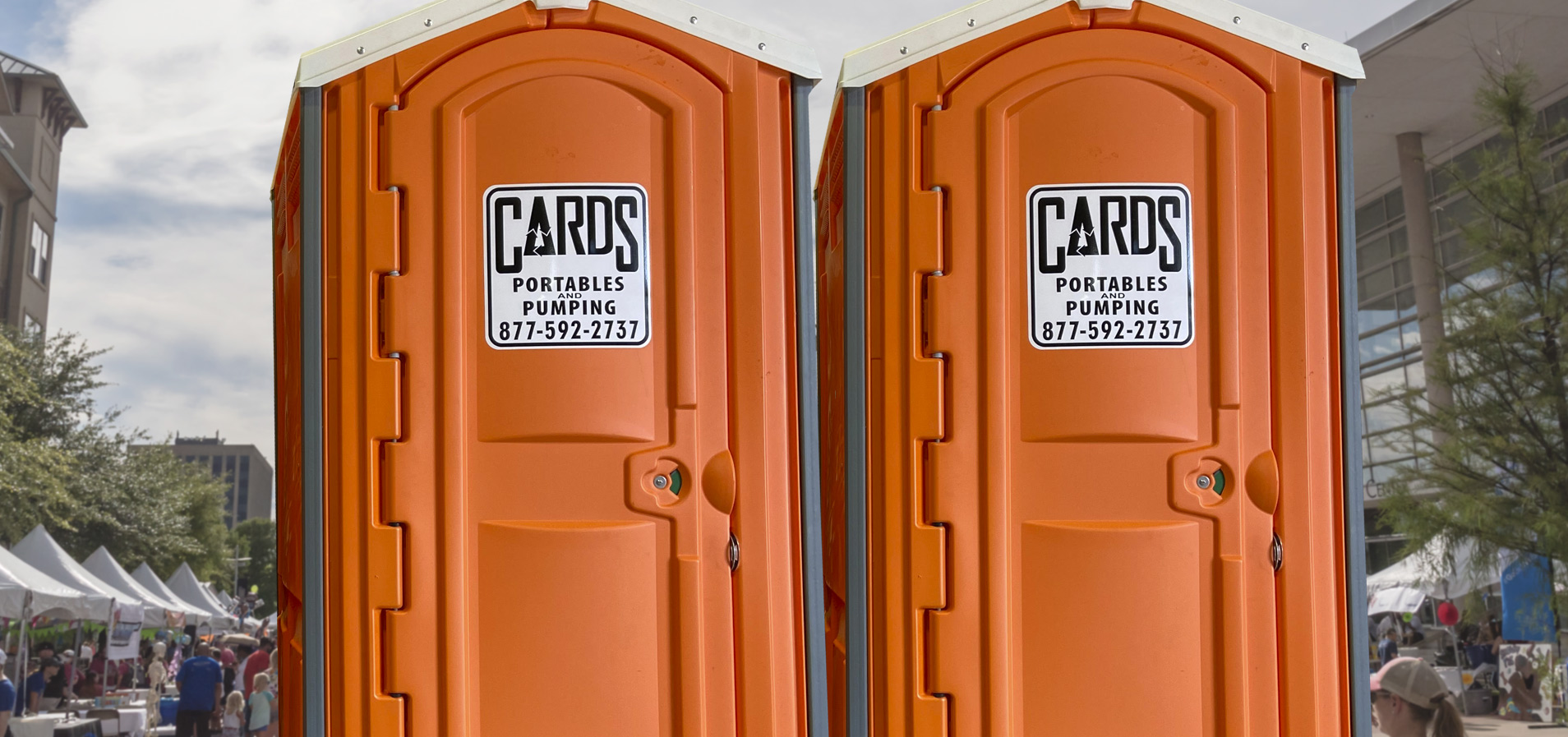 Beyond the construction industry, Christensen said CARDS Portables are a great solution for large events such as concerts, festivals, sporting events, and summer camps. Individual units can be rented by the day for smaller family-sized events, such as backyard weddings, family reunions, and church retreats.
According to Christensen, there is no minimum contract length or minimum number of units which can be rented. "But we are offering discounts for long-term agreements and larger numbers of units rented," Christensen said. Contracts can be made for any length of time — daily, weekly, or monthly.
CARDS Portables are available for rent in Northwest Arkansas and the Arkansas River Valley.
About CARDS Recycling & Waste Disposal
Based in Fayetteville, CARDS Recycling & Disposal operates hauling companies, transfer stations, recycling centers, recovery facilities and landfills throughout the Midwest. CARDS and its affiliates are focused on establishing a reputation for unmatched service and will remain committed to the communities they serve.
More information about CARDS can be found online at CardsRecycling.com.
# # # #