Our Service Area: Madison County, Arkansas
Trash Service in Madison County, Arkansas
We are proud to be an option for trash service for residents of Madison County, Arkansas. Our commitment to you is dedicated, reliable, and professional waste disposal services. To begin trash service in Madison County, please contact us. We will provide you with a curbside trash cart.
Our 96-gallon carts hold about 6-7 kitchen-sized bags of trash – plenty for most households. If you require more than one cart, we can help you assess your needs and determine the right size of service for your household.
Trash collection occurs weekly – except in the case of inclement weather or a holiday schedule change. You will be notified of any changes to the schedule via Robodial and social media posts on Facebook, Twitter, and Instagram. Set out your cart by 6:00 am unless otherwise notified.
If your home or business is located outside city limits, please call us for trash pickup subscription pricing, scheduling and service at (877) 59-CARDS.
Residential Trash Pickup
Residential trash pickup from CARDS is easy. Our courteous drivers and simple curbside service make residential waste disposal a breeze.
Roll-Off Containers
Our temporary roll-off containers are the perfect solution your next big project, whether you are remodeling your home or conducting a cleanout.
Commercial Trash Pickup
You can focus on your business. Let CARDS worry about the waste removal with our reliable trash service for commercial clients.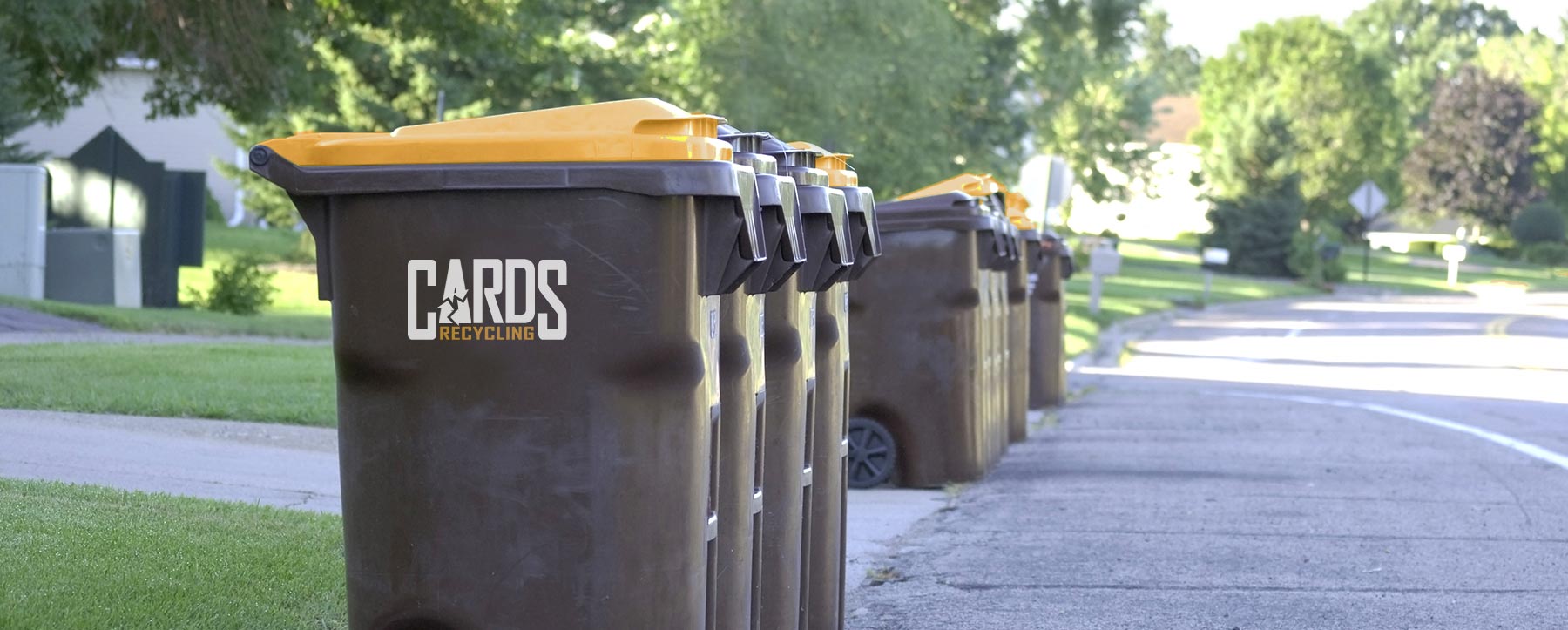 If you have any questions about our products or services, please feel free to contact us!
Contact CARDS at
(877) 59-CARDS